Corporate Loyalty Rewards Program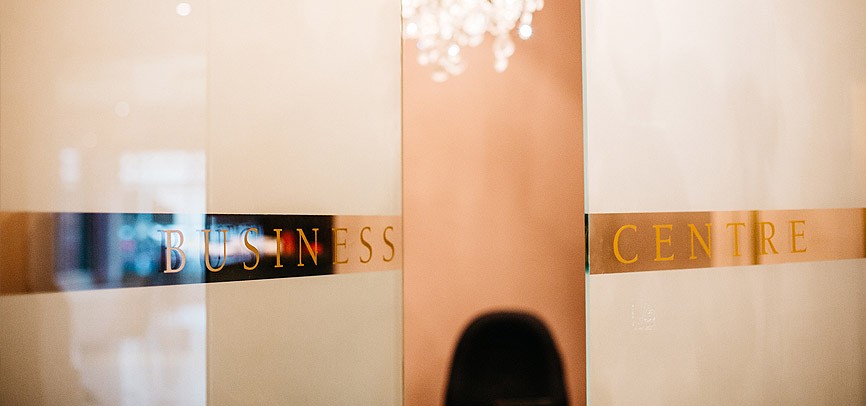 Let us reward your organization with the Fort Garry's City State of Mind Corporate Rewards for hosting your event with us!
CSM Corporate Rewards memberships earn one point for every dollar you or your employees spend. The CSM Corporate Rewards points can then be redeemed towards future meeting room rental, food, beverages, and/or future stays. It is a simple and rewarding way for The Fort Garry Hotel to thank you for your loyalty.
Our CSM Corporate Rewards program has been designed for "Organizations" including companies, non- profit organizations, sports groups, as well as individual members.
How does our CSM corporate program translate into savings for your organization?
Consider the following examples:
Your organization holds a conference utilizing Fort Garry Hotel, Spa and Conference Centre services. The conference is a combination of meetings and food events involving room rental fees and food and beverage expendentures. The final invoice reflects a cost of $25,000 (before third party fees, service charges, taxes and gratuities).
Upon receipt of full payment, your organization is awarded 25,000 CSM Corporate loyalty points for future use.
At a future Fort Garry Hotel, Spa and Conference Center function by your organization, these 25,000 loyalty points can be redeemed for a credit of $1,000 (25 loyalty points = $1) that can be redeemed in the form of gift vouchers to The Fort Garry Hotel, Ten Spa and Yoga Public!
CSM Corporate Rewards provides the following benefits:
The CSM Corporate member Organization earns one loyalty point for every dollar spent (before taxes & gratuities) on Fort Garry Hotel services. Points are awarded on paid in full invoices.
Points are awarded for all Fort Garry Hotel food and beverage services as well as for guest rooms (paid by the master account)
Third party charges do not qualify for loyalty points.
Discounted services do not quality for loyalty points.
Sponsored services do not quality for loyalty points.
Specialty packaged services do not qualify for loyalty points.
Points earned are eligible for redemption on a future event. Points cannot be redeemed for the same event.
For Fort Garry Hotel functions, 25 loyalty points equal a $1 credit towards the final invoice of a future event or function that includes food and beverage services and guest rooms, if applicable.
CSM Corporate loyalty points can also be used towards Ten Spa Services and Products in which case points can be exchanged on a ratio of 40 points to a $1 credit to be used towards Fort Garry Hotel brunch.
CSM Corporate loyalty points must be used within two years by your organization and are not transferable
Program applies to catered events only
Products and services must be supported with a paid in full receipt and includes:
Guest room stays (paid by the master account)
Catered Food charges
Room Rental Fees
Program exclusions include:
All alcoholic beverages billed at cost via corkage bars
Taxes and Gratuities
Third party products/services including but not limited to audio visual, SOCAN and RE Sound fees
"Contra" or in-kind and promotional/complimentary products/services
Promotional gift certificates and gift cards
Discounted and sponsored dinners and events
Other restrictions apply
---
Enroll in our CSM Corporate Rewards now by filling out the form below.